La pantalla mágica (The magic screen) 2019

21 minutes 41 seconds, 4K, color, stereo sound, spanish

La pantalla mágica consists of a promotional style-like video that depicts the "City of Light", a film studio in Alicante built in 2005 (backed by public initiative) which measures 320,000 square meters and was built with the intention to construct a European Hollywood. However, after the Valencian Regional Government announced its closure in 2014, its sets, warehouses, design workshops, dressing rooms, make-up rooms, offices, and back lots, lie empty. It has since been put up for auction twice and is currently on sale with prevision to keep it in operation.

We are guided through the filming facilities within the City of Light, guided by a presenter who explains the characteristics and purpose of each space. Along the way, the visit becomes an anatomization of the audiovisual image, a meditation on the power and importance of fiction – in this case cinematographic – as a basis for the perception and construction of reality. To what extent do cinematographic stories act as a scenario and projection of collective dreams? The life and history of the moving image are present throughout this audiovisual journey through the City of Light, which simultaneously questions the existence and survival of this imagery. The film studio becomes a ruin that invites the spectator to reflect upon projects that fail, as well as the how these projects can be converted to places that become visited, venerated, and mythologized.


Work produced with the support of a 2017 MULTIVERSE Grant for Video Art Creation, BBVA Foundation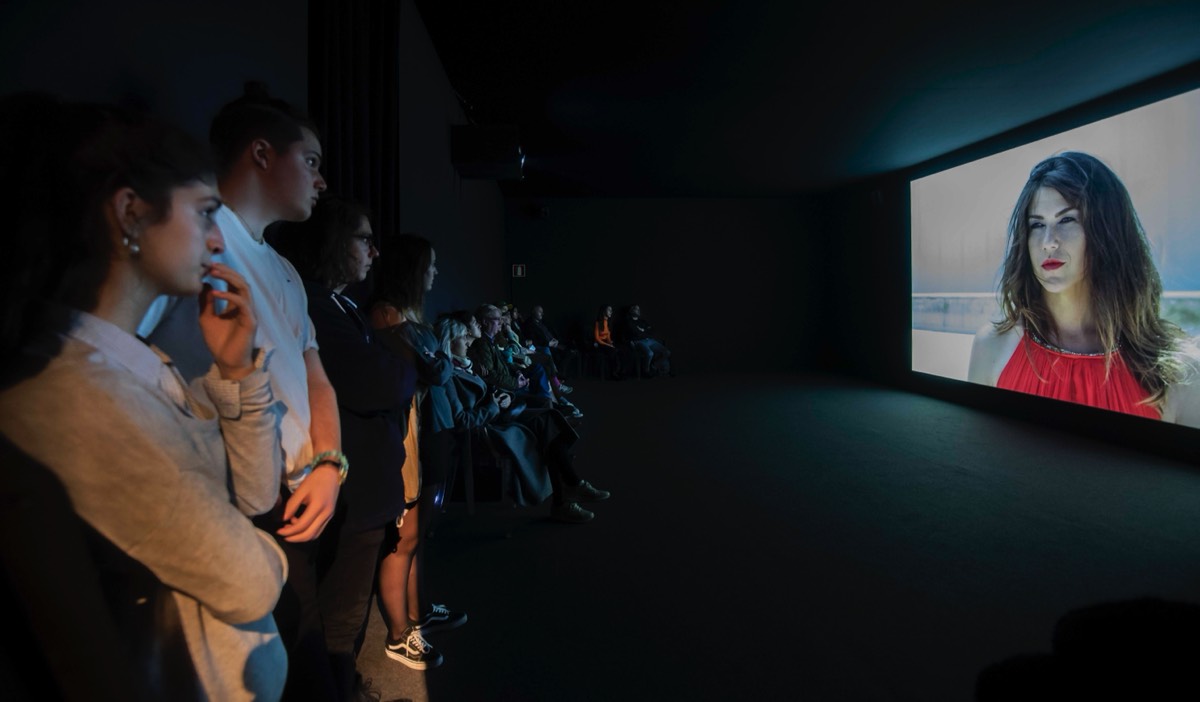 Direction: Ana Esteve Reig
Director's assitant: Paola Valdés
Producers: Ana Esteve Reig y Paola Valdés
Sonia (actress): Xiomara Wanden
Script: Ana Esteve Reig
Script assitant : Sabina Urraca
Edition: Ana Esteve Reig
D.O.P: Pau Sanmiguel
Camera operator: Santiago Gatto
Camera operator assistant: Andreu Pascual Berbegal
Electric: Juan M Ruiz Jornet
Sound technician: David Muñoz
Make-up and hair styling: Pilar Fernández
Runner: Carlota Sirvent

Sound engineer: Álvaro García Vilches
Original soundtrack: Credo-crucifixus, Vivaldi, Flavio Lanza Fisherman
'
s Waltz, ARTiria Productions
ASDFG Hernán Pallero (Metrakit)
Dinner Hernán Pallero (Metrakit)
Dron Hernán Pallero (Metrakit)

Written, directed and produced by Ana Esteve Reig
All rights reserved © Ana Esteve Reig